LHG: Online Housing Conference 2020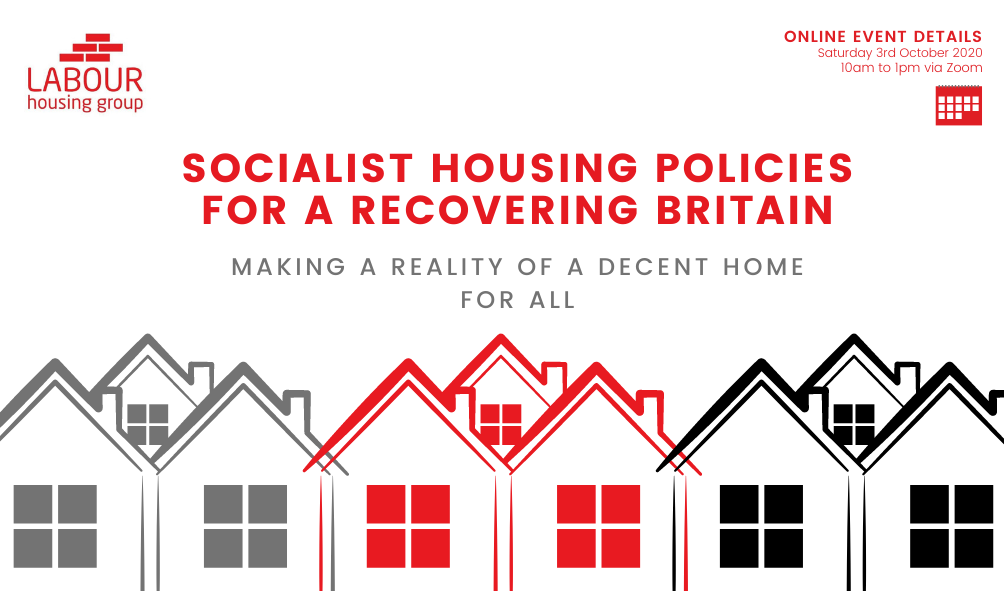 In partnership with SERA, Labour Campaign for Council Housing, Labour Coast & Country, Society of Labour Lawyers and others, LHG held a major conference to debate how housing can play a part in our recovery.
Keynote speakers:
Thangam Debbonaire MP Shadow Secretary of State for Housing
Anneliese Dodds MP, Shadow Chancellor
The 8 workshops heard from speakers from local authorities, Socialist Societies, and community groups, as well as from MPs and academics.

Workshops: 1st session
A. Building a better future – design, quality & sustainability
B. Widening our perspective – different tenures, different places
C. Building public housing once more
D. Learning from Grenfell

Workshops: 2nd session
E. Funding the social homes we need
F. Housing and BAME communities: how racial disparities and inequalities in housing provision have impacted on BAME communities
G. Making the Private Rented Sector fit for purpose
H. How can we deliver the affordable housing we need in the face of Government proposals on planning?

You can view the video of keynote speakers Thangam Debbonaire and Anneliese Dodds below.