Online Event: LHG In Conversation with Professor Danny Dorling
Online Event: LHG In Conversation With…….Professor Danny Dorling
Professor Danny Dorling spoke to us in our In Conversation With…. series. Danny works in the School of Geography and the Environment at the University of Oxford, and works on issues of equality, employment, education, housing, and health.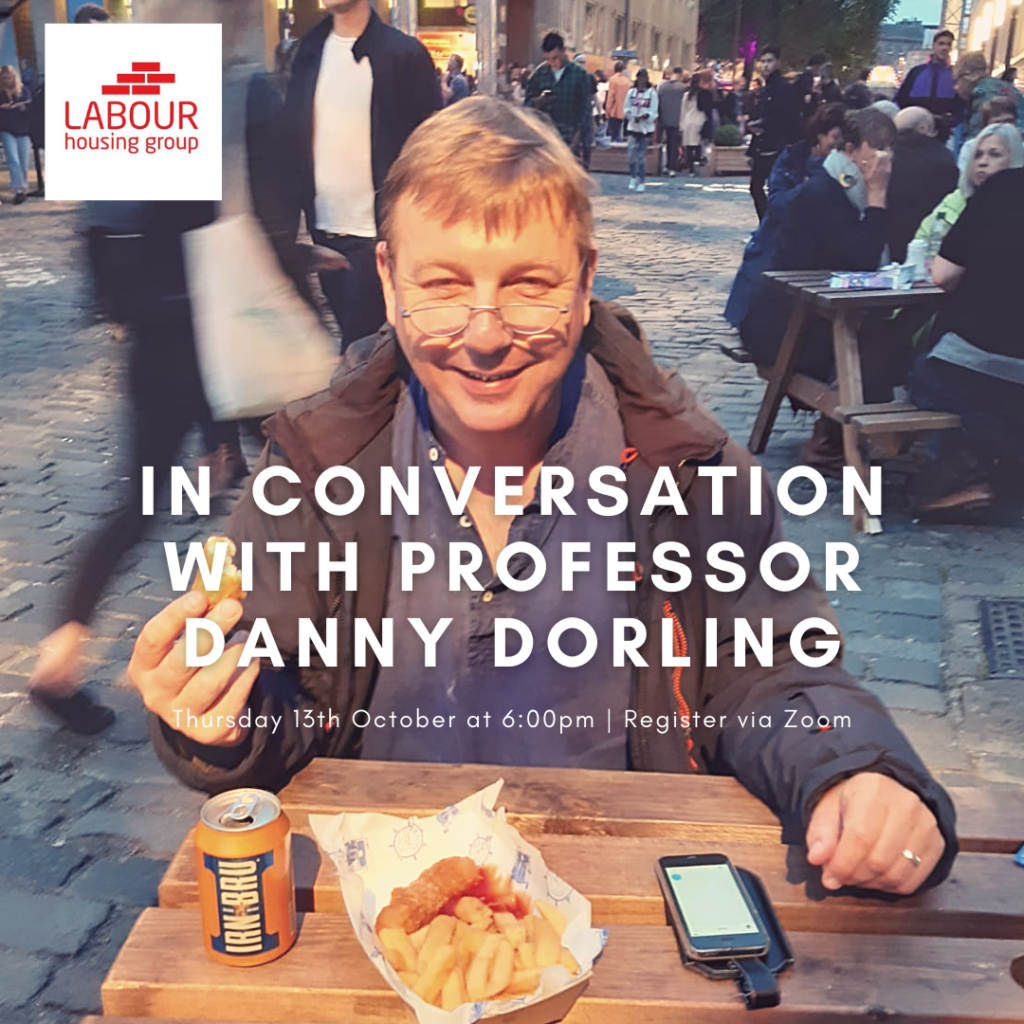 In a Guardian interview with Danny Dorling in 2006, he was described as having "been 'rummaging around' in numbers, crunching his way through reams of raw data, building up an extraordinary picture of poverty and wealth in contemporary Britain."
In 2020 with Yale University Press he published Slowdown: The End of the Great Acceleration—and Why It's Good for the Planet, the Economy, and Our Lives.
At this event, Danny spoke about "Finntopia – What we can learn from the world's happiest country?", written jointly with Annika Koljonen (and Agenda Press). In 2018, 2019 and 2020, the World Happiness Report ranked Finland the world's happiest country, both for its total population and for the immigrants living there. The UK was placed 19th (20th for immigrants). Danny Dorling and Annika Koljonen explore in the book what we might learn from Finnish success and what they might usefully learn from us.
Danny highlighted how Finland manages to solve its problems by treating each issue alongside others, recognising that you can't solve any social problem in isolation from others – and by taking the long view, not pretending that anything can be resolved overnight. In this illuminating talk, Danny showed how maintaining such a large private rented sector keeps tenants fearful and so in their place, and how much of our current housing policy is aimed at keeping house prices high, regardless of the impact on those who cannot afford to buy.
Urging Labour to plan transformative housing policies, Danny reminded us that we have to be honest and say that what we aim to do will not be easy but will be worth it. We must show the nation that there is another way for our housing system to be run – not the broken one that the Tories will do everything to keep.
This event took place on Tuesday October 13th 2020 at 6.00pm and is now available on YouTube: