LHG Fringe meetings at Labour Party Annual Conference 2021
This is LHG's 40th anniversary year, and we are celebrating with four fringe meetings at Conference.
Launch of 'The Missing Solution: Council Homebuilding for the 21st Century'
Sunday 26th September 7.30-9.00pm
Location: The Dome Room, Hotel du Vin, 2 Ship Street, Brighton, BN1 1AD
LHG's new report examines the vital contribution a new era of council homebuilding could make in a book of essays by politicians and experts.
What is already being done?
What are the barriers?
What is the potential for council homebuilding?
How can we make it happen?
Speakers: James Murry MP, Paul Hackett, Cllr Sharon Thompson, Cllr Rachel Blake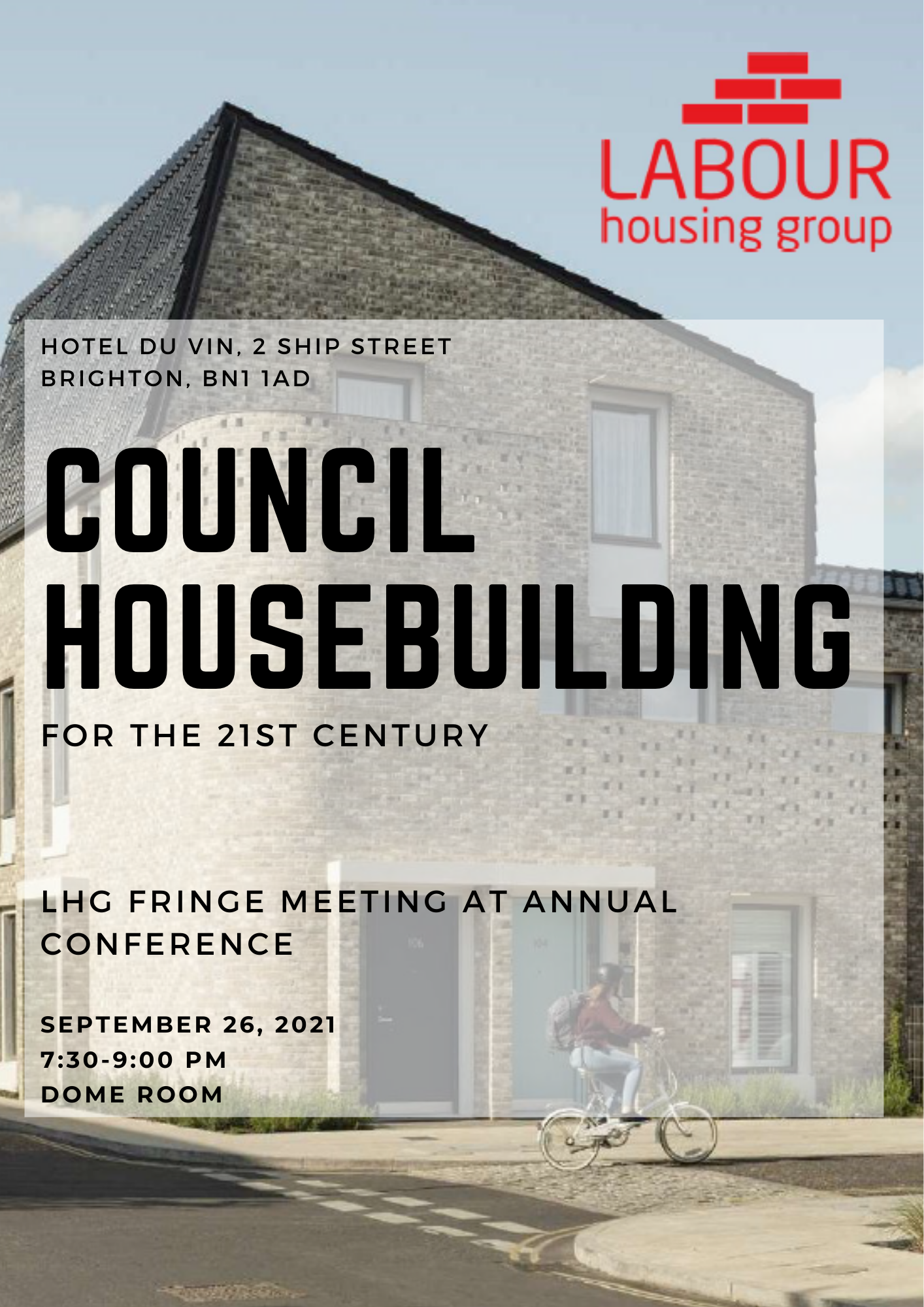 Housing as a Human Right: making it happen (with Labour Campaign for Human Rights)
Monday 27th September 7.00-8.30pm
Location: Jubilee Library, Jubilee Street, BN1 1GE
Speakers: Leilani Farha, Alicia Kennedy, Cllr Amanda Pinnock, Lucy Powell MP
Building Back Greener Homes (with SERA)
Tuesday 28th September 12.30-2.00pm
Location: The Dome Room, Hotel du Vin, 2 Ship Street, Brighton, BN1 1AD
Speakers: Mike Amesbury MP, Robert Cheesewright, Zoe Watson, Brian Berry,
Cllr Sharon Thompson, Leonie Cooper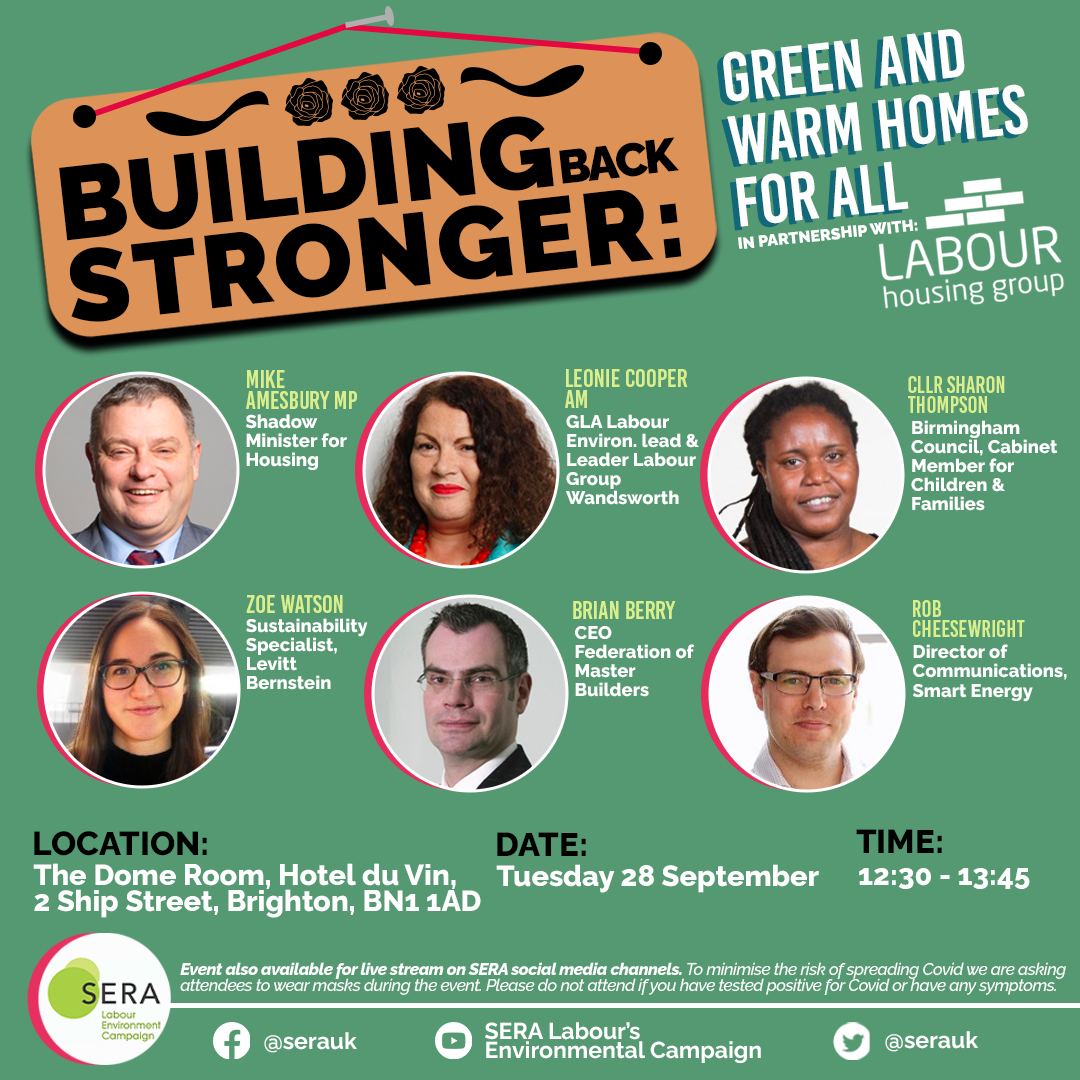 Ending Veteran Homelessness
Tuesday, 28 September 2021, 11:00 – 12:00
Gloucester Room, Hilton Brighton Metropole, Kings Rd, Brighton BN1 2FU
Speakers: Melantha Chittenden, Head of Communications and Media at Community trade union; John Healey MP, Shadow Secretary of State for Defence; Sheila Spencer, National Secretary of Labour Housing Group; Sarah Church, Co-Chair of Labour Friends of the Forces; Chris Evans MP, Shadow Minister for Defence Procurement