The London Labour Housing Group is the London Branch of the Labour Housing Group – all members of the Labour Housing Group living in London are members of the London Labour Housing Group.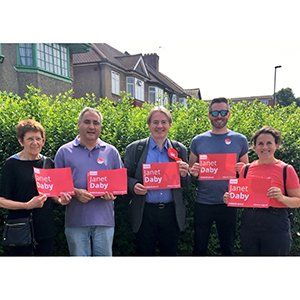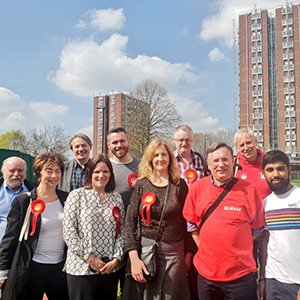 London LHG is an active branch and is known for organising well attended Policy Conferences which involve all our members in coming up with policy ideas, sharing good practice and campaigning against the Tory attacks on social housing. London LHG has played a very active role promoting its policy priorities and feeding into Labour manifestos ahead of elections for the Mayor of London and for borough elections. London LHG organised a well-attended 'Housing Hustings' at the University of Westminster as part of the process which selected Sadiq Khan to be Labour candidate for Mayor of London.
London LHG frequently organise campaign sessions to support Labour candidates in elections across the city. Most recently organising campaign sessions to support Rachel Blake (LHG Vice-Chair and PPC for Cities of London and Westminster) in anticipation of the next General Election.
The London LHG Executive 2023-24 is:
Andy Bates
Fiona Colley
Helen Dennis
Cllr Ross Houston
Cllr Asma Islam
Karl Lewis
Dermot McKibbin
Sem Moema AM
Cllr Ellie Ormsby
Cllr Jack Shaw
Chris Wongsosaputro
For membership information please apply to national LHG.
Further information about the London Branch contact Andy Bates
Email: andynbates@gmail.com
London LHG AGM 2023
Click here to read the minutes of the AGM
London LHG Policy Day 2019
London Labour Housing Group organised a Policy Day in April to discuss future housing policy challenges for a Labour Government. The Exec Committee worked together to pull together a programme of key note speakers including the Shadow Minister for Housing and 2 London local Mayors, plenaries and workshops covering: taxation and funding new homes; environmental impact of homes; Housing Association governance and regulation; women and homelessness; private rented sector standards; community led housing. We welcomed over 60 London Labour Housing Group to the discussion between MPs, campaigners, London Assembly Members, policy experts and Councillors.
We were really happy to hear from Sarah Jones MP, Shadow Housing Minister on the Politics of Housing in the 21st and highlighted Labour's radical programme for housing. Karen Buck MP and Farah Hussain highlighted the devastating impact of the poor quality private rented sector and the appalling struggles faced by MPs and Councillors to improve those conditions.
Policy experts were able to join us for the workshop sessions, to explore in more detail the scale of the challenge with improving the environmental impact of homes, protecting women from homelessness and securing better regulation of the Housing Association sector.
The session closed with a key note speech from Rokhsana Fiaz, Mayor of Newham about the future for council home buildings – a positive end to a positive morning of discussion and debate. It was clear from the day that Labour has the ideas and energy for the housing challenges we face.